I have been photographing Agatha's family for a while, when she called to ask about doing her bridal session, I was ecstatic and then when she told me where her photos will be taking place, I couldn't wait to get started! She and Orlando were to get married at The Bell Tower on 34th! When you book your wedding there, you get to use their location for Bridal sessions! The day came to do her photos. Her make up was flawless (done by the fabulous Melissa Vela) Even though it was a rainy day, we took advantage of the location and her bridal portraits came out beautiful!! I was so happy with the results. We did her Bridal and Boudoir pics, which she had printed for the day of the wedding to give Orlando as a wedding gift. When Orlando read the note she gave him and saw the images, my heart burst with happiness! His reaction was priceless! 
Later, Agatha booked me to be the one to capture her BIG DAY as well! I, along with my second shooter friend/photographer Inez were able to capture some AMAZING shots of Orlando and Agatha on their special day. All the bridesmaids, groom's men and the entire wedding party looked flawless! I fell in love with the bridesmaid's dresses. It was the same dress but all worn differently. Pretty Neat! Here's the Anariba wedding!! 
ENJOY!! 
BRIDAL / BOUDOIR SESSION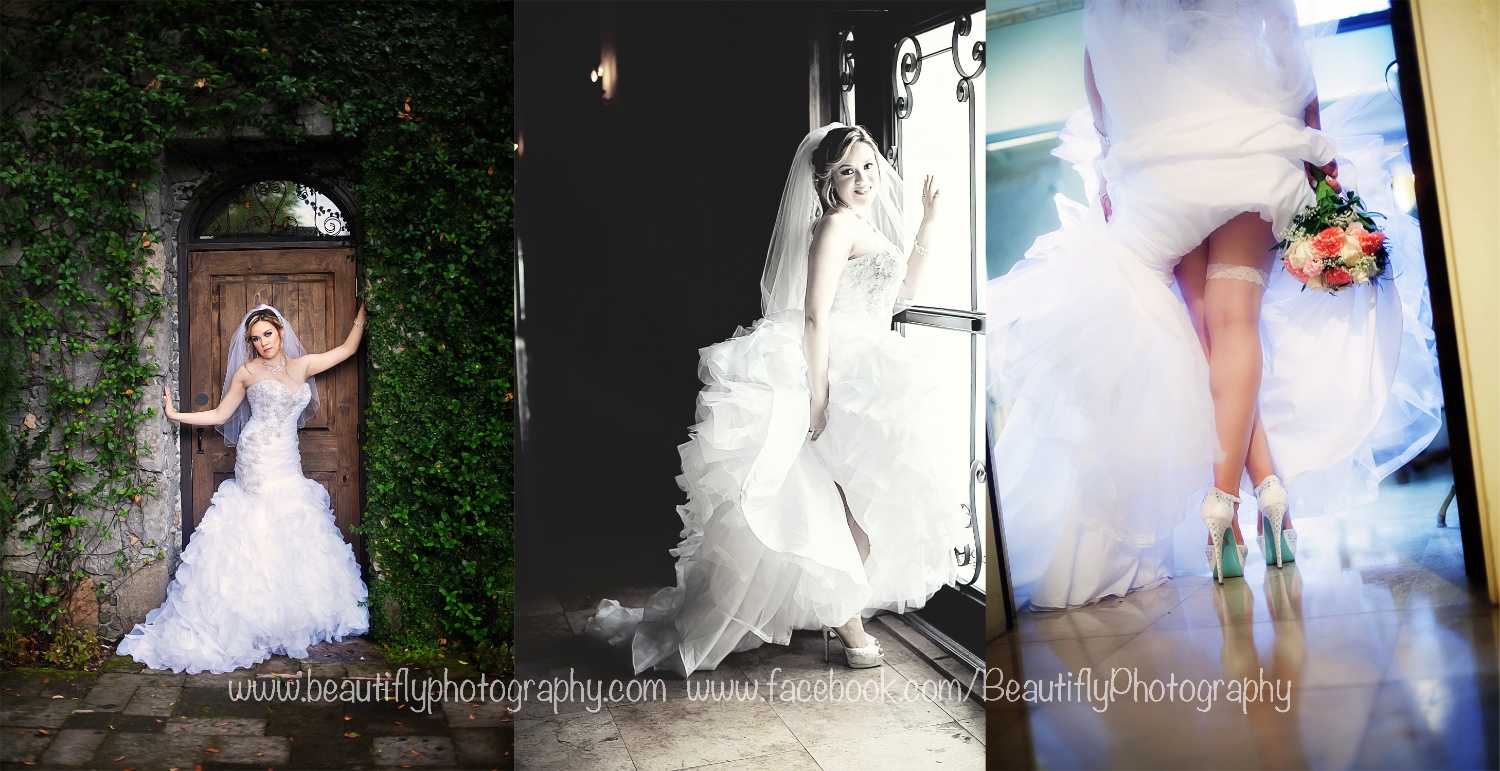 WEDDING DAY!